Welcome to Continuous Cleaning Co
At Continuous Cleaning we can package all of those jobs around the house or business into one giving you time back and taking the stress out of thinking "when will I find the time to get it done?". We offer:
Domestic cleaning
Exit/Bond cleaning
Pre-Sale cleaning
Commercial and Office cleaning
Spring cleans
Carpet cleaning
Lawn and Yard maintenance
Pressure cleaning
Rubbish removal
Chandelier cleaning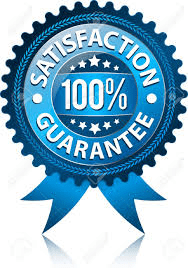 We are a local business and where possible, you will be serviced by a member from your local community. All our people are security screened and insured. We guarantee our workmanship and use only products and cleaning methods that are time proven, tested and safe.
Residential & Bond Cleaning
We can tailor a regular cleaning package or look after that one off clean to take the stress out of maintaining your property. Cleaning, Mowing, Carpets and even take that rubbish away for you. We work on a similar checklist as the bond cleaning but also include dusting and wiping down furniture, fridges, microwaves etc.
We understand what is required to get your hard earned money back, that's why we guarantee 100% that your bond clean will be perfect. Our highly trained experienced team know what to look for and follow a check list for every property to ensure nothing is missed.
Office & Commercial Cleaning
First impressions are very important, so you should never overlook the need for high standards of cleanliness at your commercial premises. Visitors often judge you on your company image and your staff deserve to work in a clean, healthy and hygienic environment. We can schedule our team of highly trustworthy and experienced cleaners to work in with your business hours to help maintain that professional image that your customers expect.
Lawn Mowing & Garden Care
Let us help get your weekends back to enjoy. We can give the yard a quick mow or tidy up those overgrown gardens. Garden clean ups are great for tenants moving out of a rental property or property owners wishing to attract tenants! We can tailor a garden care program to suit your garden's needs or simply provide a once off visit.
We provide these services to both domestic & commercial clients.
What Our Clients Say About Us
We service all Gold Coast areas and Northern NSW